Gone are the days of traditional hiring. Growth, Innovation, and technology are reaching their pinnacle, so is the need for hiring the correct people who get this stuff done. So, what do we do? Break off from the traditional and pursue the offbeat hiring tactics. After all, an innovation tadka is required everywhere.
What are the hottest hiring trends in India today? Come, discover and get hired!
Technology wave: Increasing number of employers are reaching out to 1st and 2nd tier cities to meet their employee needs. Increased used of technology is a necessity for this outreach. More and more video interviews, online assessments, asynchronous interviewing, telephone and even WhatsApp interviews are happening to increase the efficiency and quality of hiring at the same time. Get used to more of this in 2017!
Social media hires: With 180 million active social media users in India, social media hiring is scaling at a great rate. Slow and steady, this concept in penetrating into the Indian hiring industry. It is one of the most economical methods to attract talent. LinkedIn for hiring is a common thing today. Over 90% recruiters use it. But other social media channels like Twitter, Facebook etc. are bumping up their levels on this. For instance, many of the hiring managers use #NAJ (Need a job) hashtags on social media for a job post these days.
Post-Millennials:  People born in the post-90s are the key segment getting hired right now and in next 10 years they will be the largest segment of employees in India! No wonder Mr. Modi keeps emphasizing this fact. These new age employees have immense exposure to technology and an ability to question. Not just the hiring methods but the workplace environment is also going to change big time.
Freelancing and employee flexibility: More and more companies are becoming open to hiring freelancers or short time gigs. Firms are increased flexibility in how they engage with their workforce. It's about getting the right person for the right job; whether on or off the board doesn't really seem to be a concern these days.
Lateral hiring and references: The 30's are back in fashion. The market was prancing like a young colt to hire freshers. Youth over experience was the trend that all companies followed. With time the demand-supply gap reduced and need for experienced professionals rose. The focus has now shifted to lateral hiring. References are the fastest routes to a job within an organization. It not only saves time but also saves the pain of initial screening. The reference bonus is a lucrative way of luring employees to recommend a good candidate. Got a friend at a good job? Well it's time for him to prove his friendship 😛
The rehire and rotate policy of companies: Companies are becoming more and more vigilant and cautious regarding the work quality. The erroneous behavior of employees will not have the same tolerance as earlier. Companies are making sure that they have quality employees by continuous employee evaluations and appraisals. The rehire strategy is one such step in ensuring the same. Re-hire as in hire again is a straightforward concept. If you fail on certain parameters, the company might consider to rehire or fire you!
The Rotation policy is another great initiative of the companies to expose their employees to the various org horizontals. This not only enriches an employee as an individual but also helps him assess what his true interest is. So let's say you have been coding and developing products for your company for years but you think you are also a good fit for other departments such as Business Developments or Sales. The company can help you rotate based on their HR Policies and give you a life changing experience in another department. Talk to your HR manager today, maybe?
HR Analytics: Data-driven decision making is taking over intuition-based decision-making in every sphere. The business expects the HR leaders to be a partner in strategy making. There is huge data pool in the hiring sector and its potential needs proper harnessing. Future trends, key metrics, and optimization of methods to hire the best talent, HR Analytics covers it all. Today leading organizations use it for Workforce capital management and employee appraisals. So as long as the company has your data, you are under their radar.
And last but not the least….
More and more hackathons!!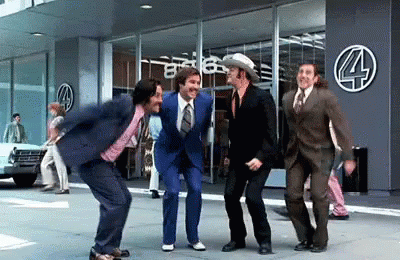 What once used to be a prevalent marketing technique for companies today is a favorite talent platform today! All top companies hire their tech talent through hackathons. And Bengaluru is like a paradise for hackers. Great opportunities for jobs and collaboration, networking, truckloads of prizes in cash and kind, good food, code rushes and merry times. Hackathons are much more than traditional interviews.
And guess who do it like nobody else? Us! With 100+ successful hackathons and 1000+ job offers to our name, Venturesity leads the way!
Up for a challenge? Check out our hacks today.